Choosing Resilience Leaders with JCI Cebu Sinulog
There are a little over 400 days before the next national elections. This means we need to get started in educating our people about our new requirements for leadership.  
Together with JCI Cebu Sinulog and JJI Philippines, Resilient.PH cascaded its first Voters' Education campaign anchored on promoting Disaster Resilience as a factor in choosing the next leaders of the country.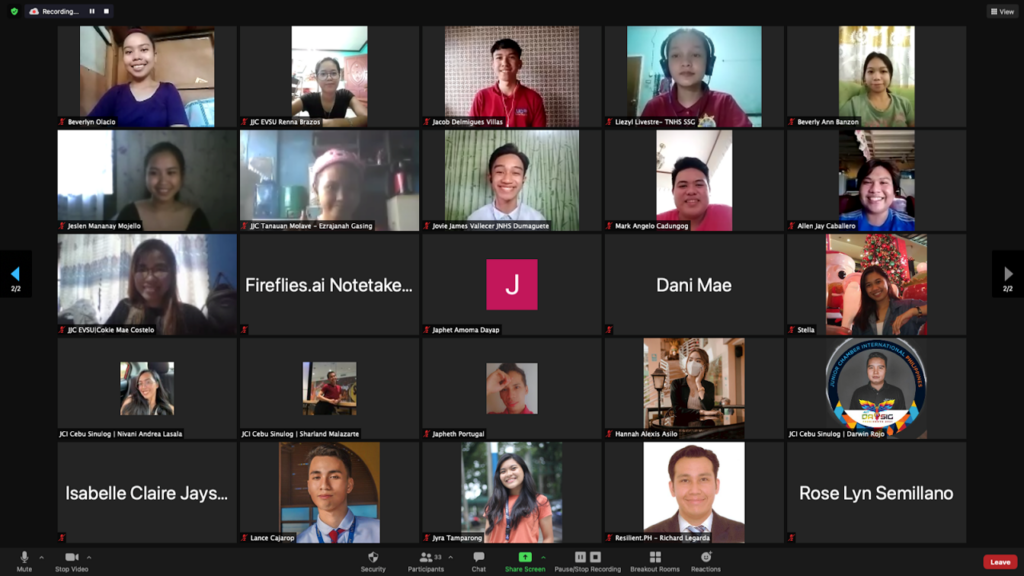 Attended by close to 50 active citizens from Cebu and Dumaguete and with the assistance of Atty Nel Ediza, the webinar on Choosing Resilience Leaders included a quick alignment of key disaster resilience concepts followed by a quick run-through of what leadership is all about. Finally, the webinar centered on the need to incorporate disaster resilience factors in the criteria for choosing government leaders. 
"We cannot afford to let this opportunity pass to educate the people in our communities about the impact of their votes, so we need to double our efforts to reach out to those who will be participating in the next election," explained Resilient.PH President and Chief Resilience Officer Ace Esmeralda.
"At the end of the day, it becomes a choice between choosing a leader who cares about the temporary fix and whose default mindset is reactive, and a leader who believes in the importance of planning, and proactive measures to combat the impact of hazards and extreme events." he continued. 
The next round of voters' education seminars with JCI Cebu Sinulog is currently being scheduled.  Watch this space for more information
Should you or your organization wish to invite Resilient.PH to conduct the webinar for your group, please do reach out to us via [email protected].